unique learning environment​
Classrooms that feel just like home. Everything in our classrooms is designed around children's unique needs. Our classes are safe, equipped with safe materials and resources. Our classes are equipped with educational resource less that help children develop their social and emotional skills. All classes have materials and resources that are user-friendly, natural, and age appropriate.
Playgrounds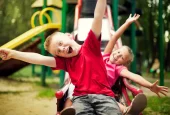 Splash area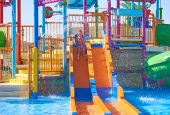 Sand area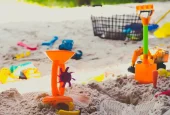 Library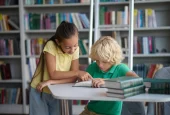 Drama area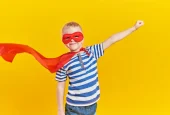 In order to best serve the needs of our community and our parents, we offer a wide variety of programs for children from 45 days to 3 years of age. In addition to our full–time programs, parents can select part–time schedules for their children.
All classrooms are designed and have the following areas for development, All classrooms are safe and follow safety guidelines.
• sensory area
• mini library
• construction area
• numeracy area
• light table for the sensory area
• literacy area
We strive to maintain friendly, secure and motivating surroundings that excites and gives confidence to children.
We strive to care for everu child in the nursery
We strive to build up a happy and positive atmosphere of interaction among all the kids and jointlu advance the excellence of knowledge.
We promise our parents to :
Provide a welcoming, homely, caring, secure, and safe environment Welcome and respect different cultures and language, and to embrace the positive contributions diversity makes to the development of every child.
Work in partnership with our parents to ensure that every child's time at Lily's Early Childhood Center is
happy and enriching, preparing them academically for next stage, and through involving parents in the
decision making processes and the self-evaluation processes
Employ staff who love working with children and who demand excellence from themselves and their
children, acting as dynamic and inspirational role models.
Encourage independence and confidence as well as find the strengths and interest of every child.
Provide students who experience SEND (and any physical disability) with support and to actively participate in the process of learning and training to prepare them for the next stage.